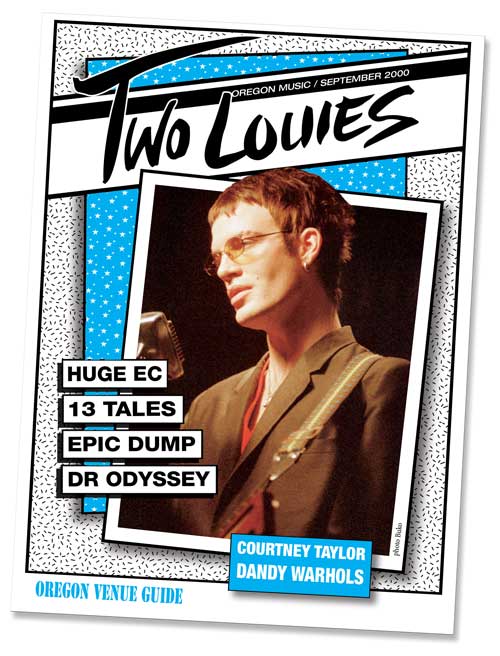 Two Louies magazine, a monthly publication, was founded in 1979 by J Munger with the intent to give greater recognition to Oregon musicians and their music. For 25 years, Two Louies maintained that mission, providing the Portland area with incisive coverage of the vibrant, vital, ever-changing local music scene. Two Louies discontinued publication in 2005 after producing more than three hundred issues. In 2007, Buko Magazine sprung from the ashes of Two Louies, to carry on the tradition of supporting the local music community.
Chief Two Louies staff members, writer SP Clarke and photographer Buko, have created the Two Louies Magazine website to preserve the information documented in those thousands of pages. Currently, there are PDF files of back issues of Two Louies. Buko's photos are archived. In addition, SP Clarke's History of Portland Rock, which was serialized in Two Louies in 2000, appears here. And over one thousand of SP Clarke's local album reviews for his Good, the Bad and the Ugly column, going back to 1994, are now posted as well. More will be added over time.
The Two Louies magazine website is dedicated to the tens of thousands of musicians who have played for Portland audiences over the years, in hopes of giving to them the lasting recognition they so richly deserve.
you can contact SP Clarke here
you can contact Buko here