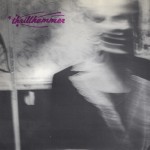 Thrillhammer
"Bleed/Bride"
One would think this single will get some major play on the Satyricon jukebox, as well as on countless college radio turntables. What we've got here is intense grunge, heavily laden with nuance and a sense of dynamics heretofore rarely encountered within the context of the particular musical ilk. While lyrically there is a decided misogynic bent to the proceedings—musically, the band shows emotional depth, the scope of which betrays a sensitivity, which this hard driving three-piece would probably hope to disguise with a scintillatingly accurate name. Thrillhammer.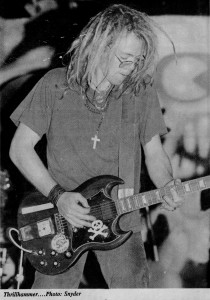 The pounding thrills are initiated immediately, subsequent to the found-soundbyte of a child exclaiming "What is this, a freak out?" Thus "Bleed" leaks into the continuum, oozing a rich, raw guitar, as arterial bass thumps pump up the sense of urgency. David Triebwasser's frenetic drums underscore Pete Krebs' ominous vocals and guitar in the chorus: "Something crawls between your legs/and you begin to bleed." Other vivid wrist slashin', self-destructive references within the tune kick the "angst of the disenfranchised" meter way into the red. l'm not sure, exactly, what is being sung, but I certainly detect an air of sincerity, for better or worse.
ln contrast, "Bride" is inclined to employ a softer mallet—lolling guitar, laconic drums and free-standing bass drift through the muttered verse: "C'mon dear & burn for me/lt's time to prove your love my pretty bride to be . . ." Al|'s well thus far, no signs of a storm. ''It's time to prove your love . ." Suddenly the voice erupts in fury ". . .with a can of gasoline"; the instruments blaze beneath, burning blacker than some kinda bad ass Hellfire and Flintstone.
Thrillhammer show a lot of chops, a lot of energy. If they can find subject matter to somehow embrace the other half of the human race without compromising the motivational aspects of their projected machismo: they could probably sell twice as many records.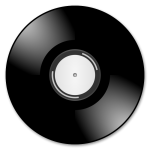 Heart of Darkness
"Eyes Like Blazing Suns/Tainted Torch"
Heart of Darkness has been through more changes than the Baghdad skyline, since Roger Kasner founded the band after leaving Napoleon's Mistress several years ago. However, within the context of its present configuration, Heart of Darkness has never sounded stronger. Much of the praise for this improvement must be directed toward lead singer Barbara Beymer, who has one of the best rock voices ever to emerge from this hapless burg. Beymer spits out lyrics like Debora lyall (of late, great Romeo Void fame), she coos like Kate Bush, purrs like Debby Harry, wails like Etta James. And Barbara manages to accomplish these feats within the first four bars of a verse. Chops? Good God, we're talking a woodpile here! Yow!!
"Eyes Like Blazing Suns" is a good case in point. A hard crunching number with swooping, swirling lead guitar motifs–provided by Roger, underpinned by Gary Mueller's bass, Rick Dasson's drums and Steve Dixson's rhythm guitar, lending solid support to Beymer's catty diva vocal excursions. The raw instrument of her voice chamber is probably comparable to only the incomparable Monica Nelson in sheer volumetric proportions. There are probably a few things Barbara could stand to learn about singing: pitch control being the foremost among them. Something is not quite right on "Tainted Touch."
But that is small potatoes. Heart of Darkness is a good band. Their sound is tough enough to battle with the droogiest of the grungers, but dynamically resourceful enough to allow space for Barbara's monster vox. A concerted effort toward creating consistently strong material could elevate HOD to the top of the local musical heap. They've got the talent to make the grade. See the band at the Satyricon Anniversary Party, April 27.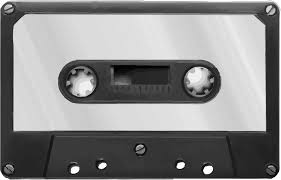 Justin Stark
All to Kill a Rattlesnake
Last month I mentioned that Michael Donhowe of Sugarboom used to be in a band called Walk on Fire. And lo, this month we receive a submission from his ex-cohort in that band, one Justin Stark. Justin is prone to single word titles for his tunes. In fact all eleven cuts on this recording bear that particular peculiarity. Nevertheless, Stark proves himself to be a very talented poet of the highest order. Check out the metaphor, of "Sharkskin," comparing his baby to a sharkskin coat—"My baby's like sharkskin/In those threads she kinda glows/But I know the finest things are in those clothes."
Or take note of the delectable first verse of "Island;" "It's not only admiring you from afar that makes this distance okay! It's not just a temporary busyness that keeps me away/ If] felt that a wall had come between us I would rush to your side/But it's the revelation that I really want you that battles with my uncomplicated. Vocally, he recalls Jim Carroll, or perhaps a male version of Patti Smith. His fiberglass rope of a voice cuts with jagged shards.
Stark is the name of the man who created the music but it also serves as a good description of the music as well. The strongest aspects of the instrumentation are: continually engaging guitar work and occasional flashes of inspiration drumwise. The basswork is pedestrian, but that's not necessarily a liability within the framework of Justin's presentation. The Nilsson- like piano styling of the quite odd "Pieces" is a nice departure, as is the acoustic guitar/harmonica instrumental "lntermission."
And "Go-Go" intimates that Justin has studied under the master of repressed rage: Monsieur Gano de Les Violent Femmes. Stark displays a similar bent for emotionalized understatement. But the oddest cut of all is probably the countrybilly, upstroke rap tune "Sunday." An infectious electric keyboard riff and a pretty acoustic solo make this the strongest cut as well as the strangest. "Memory" is reminiscent of Incredible John Davis in its Looking-glass sensibilities toward the pop format. It works. It's just different.
Justin Stark proves himself to be a versatile and gifted writer, arranger and performer. All to Kill a Rattlesnake is the work of a man still in the midst of expanding the horizons of his creative universe. He's not afraid to take chances, not afraid to experiment. More often than not the experiments succeed. Catch him at Club X—Ray on April 11.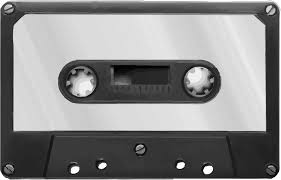 John Boom (Incredible John Davis)
Progressive Boom-Chuck
Speaking of the irreverent, irrepressible John Davis, here's a fourteen-cut tour de force that'll rip yer ears off. Check out the hip-hop drum machine, country slide guitar, and screaming lead guitar searing through the casual swiss yodels of "Death Song;" the steam rolling acoustic l2-string of "Shut Up (Do I Look Happy to You?);" the chaotic wrangle of "Don't Shoot Me (Becky Lee);" the tender ballad "Stop Laughing (I'm Serious);" the misanthropic "Don't Leave a Message;" the guitar/harmonica (produced on keys by Jeff Alviani, late of Cool'R) duel across the crazy rummcd up Jamaican boogie of the instrumental "Cheer|eaders."
John cuts through a lot of social crap here, slinging his shovel far and wide, big clods of meaning falling in all directions. His sense of humor and word play is so keen that oten times some pretty weird stuff gets passed you through the first few Iistenings. But the bottom line is this: you can call what he does country or reggae or boom- chuck or just plain Bill—John Davis knows how to write a hook line that could snare a marlin.
The works presented here by these two delightful Seattle bands share several common denominators that make a pairing appropriate. For starters, both bands base their sound on electrified folk (though the two units wander in separate directions). Secondly, both groups recorded their product at the very popular Egg Studios in the City of Greeness. Still more importantly, both had their projects co-produced by various members of the Posies—Seattle's latest edition of Rock National Royalty. And finally, both bands center around the creative symbiosis of two members.
Like Rain has managed to garner nominations for awards from both NAMA and Musician Magazines Best Unsigned Band contest. They deserve the recognition. Singer/guitarist Mark Adler's original approach to a pop song, colored intrinsically by Michael Chang's violin and mandolin, afford the band a rich palette from which to draw. "The Girl With Curious Hair" is a classic montage of Spike Jones sound effects, Zappaesque oddities, 60's Brit-Pop and Irish drinking/brawling ditties. A wonder to behold.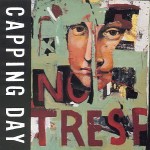 Capping Day—Post No Bills
Capping Day is fronted by Laura Weller on guitars and vox, and Bonnie Hammond on keys and vox. They have a tight vocal blend over a sound reminiscent of maybe Throwing Muses. Hammond's subtle, yet significant, keyboard filigrees augment the production dramatically. "The Wheel" is probably a good example. The tight harmonics on "Miles Between" might harken to Indigo Girls. "Mona Lisa" goes beyond what either of the two other bands could ever muster, at least without merging.
Both Like Rain and Capping Day are expected to make appearances in Portland during the spring and summer. Check them out and see if you don't agree they kick butt over similar bands plying a similar craft here.
Here's a hyper, hybrid, schizoid band with talent to burn. Shocltlottery! can't decide between the double time martial jack-beat of speed metal, and the more orchestral aspects of what we can only refer to as Traditional Metal. But, in the case of this band: viva la schizo! The band is fronted, vocally, by a guy named J.R. Viohl—who gels separate billing, so I don't know if he's really in the band. J.R. is a good singer. He squeezes out Steve Perryesque wails with righteous aplomb on "Stream of Consciousness;" Plantian urgency on "I'll Get Up Laughing." A strong voice. But hey, get a load of that three-piece band strafing through the musical scenery. They give new meaning to the term "musical execution." They're so tight, they squeak.
Bassist Troy Ketsdever, drummer Loren Bates, and guitarist Mehdi Farjami are a well-oiled machine of mayhem. None is, like, gifted on his particular instrument. But, as a band, they play exceptionally well together and play together exceptionally well. Lovers of Redd Kross or Faith No More might approve.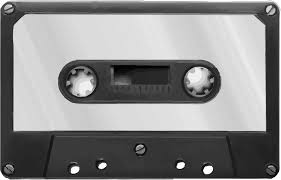 Skarlett—In the Beginning
What these two recordings have in common is bassist/songwriter John Huckfeldt, who used to be in a Eugene-based band called the Corps. In fact it was pretty much The Core (they changed the spelling of their name somewhere along the line) that recorded Huckfeldt's solo outing here. In nearly all ways the solo recording far outshines that of Skarlett.
The chief problem with In the Beginning is that it seems aimless, and directionless and lacks the essential fire that would make of it a plausible funk recording. Skarlett vocalist Gary Hasan is a credible singer, he makes the right moves. But I found myself entirely unable to get inside the songs. The musicianship is ok, though far from stalwart. Guitarist Jefferson Andrews does seem incapable of deriving any ballsy tones from his instrument, instead relying on a noisy wash of cranky 9th chords. And Hasan's keyboard work is competent, though faceless.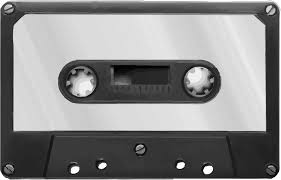 Johnny Huck—Autonomy
Such is not the case on Autonomy, a recording upon which "blue eyed soul" is about as funky as it can get. Huckfeldt manages to cajole strong performances from guitarist Todd Chatalas and John Mansfield's keys. The cohesiveness of the recording and production is evidence enough that these guys have played together for some time. Many of the tunes here–"Pin the Tail," "Butter Knott" and the "Autonomy Song" are culled from Corps material. One wonders why the band broke up. Or did it?
The hope is that the corps (Core) did not break up. Because in that band Huckfeldt has a group of musicians whose abilities match his own. Such is not the case with Skarlett. In Skarlett, unfortunately, Huckfeldt is simply a fish out of water.