Safe Distance EP
Self-Produced
It's been about a year and a half since we last heard from Jonah, a fine young quartet with a difference; whose tight, intelligent music has garnered attention from prominent quarters across the nation. Last spring, the band inked a management deal with the team of Alan Mintz and Chris Long- who have worked with the likes of Nirvana, Jane's Addiction, Sheryl Crow, Rage Against The Machine and Queens of the Stone Age, among countless others.
Mintz and Long are currently shopping the band around to the major labels; and arranged for two August showcase performances at the Knitting Factory in Los Angeles. This EP was created to serve as a promotional tool, giving prospective producers the opportunity to hear what the band sounds like today. Though, Save The Swimmer, the band's last release, met with widespread critical response, with tracks even finding their way into several episodes of Dawson's Creek, it was recorded almost two years ago. The band has tightened considerably in the intervening  time.
If anything, vocalist and chief songwriter Henry Curl's emotive vocals have become even stronger and more expressive. Sounding like Freddy Mercury fronting Bends-period Radiohead, Curl imbues "Tremor #7" with explosive vocal restraint. Beginning the song with a sort of megaphone effect on his voice (ala Queen), as a marimba-toned keyboard arpeggiates hypnotically atop drummer Jake Endicott's  pulsing kick and snare, Curl breaks free of the vocal constraints in the second section, as bassist Matt Rogers and guitarist Chris Hayes thunder in like all hell is breaking loose. Equal to the task, Curl roils and moils briefly, before returning to his more pensive side, displaying a beautiful falsetto in the process. Hayes springs forth with Edge-like majesty in the uproar of the extended fade. Impressive.
More like latter-day Bono, Curl wraps his luxuriant voice around a piquant melody on the ballad "Safe Distance." An instantly memorable chorus chimes in soon enough, coiling around one's ear like a vine of blood red roses. Hayes launches a magnificent slide guitar solo in the middle, before the band returns to the gorgeous chorus. A hit song, to be sure.
The melodic essence of Brian Wilson is evoked through the first part of the ghostly ballad, "Good Enough," as ethereal effects swirl around Curl's poignant rendering of the lyric. Hayes' orchestral ministrations on guitar mingle with Curl's piano-like keyboard phrasings to create a shimmering aural collage. A beautiful little fugue ends the song on a high note. "James Was Here" could easily refer to the band James (as that is one of Jonah's stated influences), a breathless up tempo ballad, with angelic three-part vocal harmonies hovering in the verses, while an array of guitars, electric and acoustic, six and twelve-strings, flutter like electric butterflies throughout the mix.
"All That Remains" could easily be from Bends-era Radiohead as well, with Henry doing his very best Thom Yorke impersonation. Over arching piano chords, he swoops and soars operatically, with deep emotional conviction and expansive vocal opulence, as Hayes adds mandolin-like guitar accompaniment. Another finely crafted number.
The verdict in these pages a year and a half ago, was that Jonah had a little bit of work to do in the songwriting department. Whatever shortcomings perceived in their last outing, have been impressively shorn up. There is not a bad song, nor a bad measure or even a bad note on this submission.
The five-songs the band offer here are simply perfect. Jonah are a band that have officially outgrown Portland and Oregon. Their sound is world class and deserves to be heard by the whole world and not by just the pitiful few people around here who care anymore about such things as a great band in their midst. For, this is truly a great band!
Little Sue & Lynn Conover
I'll Be Your Mirror
Self-Produced
Susannah "Little Sue" Weaver and Lynn Conover have been staples on the local scene for over a decade each. Weaver first came to prominence as a member the Crackpots in the early '90s, quickly forging a successful solo career for herself. She has recorded three solo albums over the past six or seven years. Her most recent release, The Long Goodbye, was reviewed in these pages last November.
Lynn Conover has been a fixture on the local folk circuit for nearly twenty years; playing with the Welfare Ranch Rodeo, Billy Kennedy, and the Lynn Conover Trio, among countless others; releasing numerous recordings over the years.
For several years now, Weaver and Conover have filled the Monday night slot at the White Eagle; which has showcased their unique interplay, both vocally and instrumentally. This recording (produced by Gavin Pursinger at red Carpet Recording) is a similar venture, recorded pretty much live (with a few overdubs), utilizing acoustic guitars, mandolin and a little banjo here and there.
It appears that Conover takes the lead vocal role in most cases, although it's extremely hard to tell, as both women have very similar voices, reedy and girlish, lending themselves to wonderful harmonies across the fourteen tracks presented on this advance pressing (accompanied by no information other than track titles and times).
The songs appear to be a variegated mix of original songs and cover tunes. Most likely, as with their live performances, this material is drawn from numerous local and universal sources. Both Conover and Weaver are accomplished songwriters, as well. Only Bob Dylan's "Buckets Of Rain" is readily identifiable, although several of blues numbers, as well as a few Appalachian folk songs and a couple of country tunes as well, are either culled from the public domain, or secured from remotely obscure sources, to be sure.
It's an interesting and entertaining blend of country, folk and blues that the girls throw down- fun, unpretentious, slightly mannered (with a little, hick guh-hyuck accent floatin' 'neath the sir-fuss), most likely in a wry attempt at authenticity. Whatever the case, their music sounds pretty authentic, so apparently they have succeeded.
"The L&N," written by Kentucky folk music legend Jean Ritchie, is a simple, forthright chunk of bluegrass coal, forged into a diamond through the child-like delivery of the vocals and the forlorn contours of  the harmonies. The familiar plaintive country blues of "New River Blues" features guitar and banjo accompaniment, with a fine single string banjo solo in the middle. Very nice.
Probably an original tune (though whose, we can't be entirely sure), "Living In The Clouds" is kind of a McGarrigle sisters sort of song, with chiming mandolin playing against a throaty acoustic guitars. An odd little song. "She better shake it off soon/That old monkey moon/Well she's in a trance, called the monkey dance/and it's keeping her awake in the light of day." Hmmm.
Playing off of a highly recognizable D major to D minor chord turn, "Sweet & Tender" is a simple song with banjo, guitar and mandolin backing. "Bullfrog Blues" is actually a variation of "Mobile Line" a traditional blues number (the proper title of which, according to Peter Stampfel, is: "Mobile Line Gonna Carry Me Away from the Curse of the Bullfrog Blues."), popularized by the Holy Modal Rounders (for one) around 1968. "Sing It Again" is a gently lilting little waltz with further child-like vocals and sweet harmonies. "Words" is a touching country-flavored ballad, with a pretty melody, reminiscent of Mary McCaslin.
The duo's rendition of Dylan's "Buckets Of rain" is fairly faithful, but emphasizes the country aspects of the song. The title track, with acoustic guitar and ringing mandolin, calls to mind the Roche sisters in its slightly off-kilter poignancy. Their take on Freakwater's 1992 nugget "Old Drunk Friend" is faithful, but sparser. "Footprints" has a certain spry hymnal quality about it that leads one to the alter of gospel music. Their version of Wanda Jackson's "This Gun Don't Care," is far more down home than the original, with mandolin and jangling guitar.
This is all O Brother Where Art Thou? sort of stuff, played in a style reminiscent of  long ago days that probably never existed. But there it is. Lynn Conover and Little Sue Weaver bring a sense of energetic playfulness to their repertoire that elevates it above the mundane to the level of a live performance. This is an eclectic set, which shines with uncluttered, unfettered delight.
Bittersweet
Triple M Records
This guy Dylan Thomas Vance is a quick study. In February, his record Cowboy Soul And Country Blues Vol. 1, was reviewed in these pages- sounding like a young Kelly Joe Phelps. Here, he has burst from his embryonic shell, fully formed, as a musical monster completely unto himself; the depth and complexity of which have only slightly been touched upon thus far.
Vance served his apprentice years in the local scene in the early '90s, with the phenomenal grunge jazz band, Tao Jones, a group which also featured the sterling vocal gymnastics of Leah Welch. Subsequently, an encounter with the Leroy Vinegar Quartet, led Dylan to pursue an interest in Jazz. He majored in music at PSU; studying with some masterful players, including Jerry Hahn, Darrel Grant and John Stowell. At the same time, he played guitar with the Sweet Honey Dijon Bad Ass Jazz Quartet, which frequently appeared at Club 1201 and Jimmy Mak's. Later he performed in the jazz fusion band, Groove Revelation.
But, having a guitar slide specially made for him piqued Vance's curiosity in a variety of blues styles. Soon he was singing western swing and country blues numbers, his set list including songs by Hank Williams, Otis Redding and Robert Johnson, hence his release last February, a solo venture for which he intends to one day record a sequel.
For this outing however, Vance enlisted the  services of a small coterie of side players to help fill out the sound; including one Griz Bear (owner of the Bear's Den Studio, who also acted as engineer) on violin, Matt Rotchford on upright bass and David Lipkind on harmonica- all of whom add texture and color to the eleven songs (five are originals) presented here. Still, what is most noticeable is Vance's huge strides as an individual performer.
While eight months ago he seemed to be sitting in Kelly Jo Phelps' shadow, musically speaking; today Dylan is a true rising star in his own right, rapidly developing with astounding brevity and concision, his own highly individualized guitar style and unique vocal delivery, evidence of which is everywhere to be found here.
A strange lyric, "Silence" is a social commentary type of song disguised as a "wandering boy" ballad. Vance's nimble finger picking and Bear's rapturous fiddle work add depth to the performance. "George & Sarah" is a straight-forward narrative somewhat akin to John Mellancamp's "Jack and Suzanne," (without the latter's strong chorus) played over a repetitive motif, reminiscent of a portion of Paul McCartney's "Blackbird."
On his previous album, Dylan proved himself an exceptional interpreter of Robert Johnson's material, and his rendition of "Come On In My Kitchen" here is no exception. Tasty acoustic slide guitar runs are augmented by Lipkind's soulful harmonica interjections (and fine solo), which compliment the arrangement rather than intruding upon it: as so many harp players are wont to do. Vance's version of Bob Dylan's "Buckets Of Rain" (perhaps a requisite in order to join some secret local folk society?) is more subdued, less raucous than the original, with Lipkind adding organ-like double reed harp to the production.
Griz Bear's hearty fiddle is the support on the jaunty "Fine Spring Day," with Dylan's slide gliding ever so softly on the guitar strings, as an overdubbed choir of harmony vocals hovers above the scene. The final 30 seconds, a sloppily whistled circus tune with beer-bottle calliope accompaniment is a magical fragment to behold!
Vance and Bear pair again on a variation of the gospel spiritual "I Shall Not Be Moved," written by Homer Morris, with additional lyrics supplied by Vance. It's a fast moving version, propelled by Dylan's seemingly effortless slide guitar work. Bassist Rotchford joins Bear and Vance on the rousing original spiritual entitled "Rat Race," which eventually evolves into "Rollin' In My Sweet Baby's Arms," from which the former had been derived in the first place. Lipkind rejoins Dylan for the gentle "Where Are You Going," lending a crisp solo.
Vance's fingers dance upon the guitar strings on the traditional "The Wreck Of No.9," with Lipkind jumping in for the occasional solo. "Did You Ever" is the kind of lonesome old ballad Jerry Jeff Walker or Townes Van Zandt might sing. Vance's stellar guitar work adds decorous filigree to the sparse arrangement.
Dylan Thomas Vance has found his own musical identity in very short order, receiving critical and public acclaim, which will only grow with the release of this album. Here he displays magnificent control of his medium, and with the aid of Lipkind and Bear, has put together a more cohesive program than with his first release. The sky is the limit for  this talented young singer/guitarist. As fast he is growing these days, he is sure to become a musical giant very soon.
Tim Otto and Chris Charles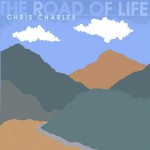 The Road Of Life – Chris Charles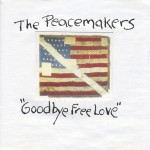 Three Songs – Tim Otto & The Peacemakers
out of print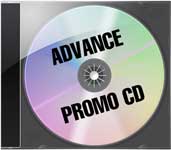 The Storyteller – Tim Otto w/ Chris Charles
Self-Produced
Tim Otto and Chris Charles worked together in the early '80s, joining forces in the seminal local new wave band, the Surf Cowboys. But when the band broke up later in the decade, the pair stopped working together. Only recently have they resumed their partnership, recording music (separately and) together as though they had never parted ways.
It's obvious, that the Cowboy still lives in both performers, although the Cowboy ain't surfin' much anymore. Charles leans toward laidback country rock fare (he plays all the instruments and sings all the parts on his album), while Otto tends toward more serious, singer/songwriter, poetic excursions (Charles engineered Tim's songs and played all the instruments on it that Tim didn't, while former Surf Cowboy drummer Brad Pharis laid down the beat on the Peacemakers tracks).
Both musicians seem rooted in the first three Eagles albums (Eagles, Desperado and On The Border) of the early to mid '70s, evoking a sort of quasi-old west outlaw (more at John Ford's or Sergio Leone's old west than the real thing) perspective in a folk/country-rock setting. A little anachronistic. But, in rock music, no trend is ever out of fashion forever; the whole alt.country renaissance has proven that, in this instance. For Charles, the Eagles, the Byrds, Warren Zevon, John Stewart, Mark Knopfler (vocally)  and Neil Young appear to be influences. In Otto's material, you can hear Young and the Eagles, Stewart, Zevon, John Prine, Kris Kristofferson and maybe even Jerry Jeff Walker and Merle Haggard as influences.
For Charles, "The Road Of Life" is a latter-day Byrdsian sort of number, that maintains a jaunty atmosphere, while singing "Rollin', down the road of life/Missing my exits, breaking down at night/Rollin' down the road of life/Stuck behind a truck with no passing lane in sight." Similarly, "At The Bottom Again" takes a good-natured look at being bad off. "I got blisters on my hands from working' so hard/down at the stupid ass factory job/Pay is too low, I can't afford to get high/Don't think I'll ever get a piece of the pie." Other songs, such as "Deranged" and "Jefferson's Ghost" maintain that sort of dark frivolity over up-tempo country tinged rock arrangements.
Otto's Storyteller album is a collection of mostly depressing ballads, generally acoustic guitar and harmonica stuff. These are stories of people on the edge, looking at the dark side of life. "She Got the Best Of Me" and "A Sadness In Your Soul" are standout examples of the ten-song collection. The three songs with the Peacekeepers (Otto, Charles and Pharis) are more upbeat. Though the subject matter is still a bit morose, there is a bit of humor behind the depression.
Over whistling jet noises and intercepted tower communications, and with its spirit in "Honky Tonk Women" territory, the snappy, up tempo rocker "One Way Ticket To Amsterdam" posits "Where the love ain't free, but the drugs are good/ I got a one way ticket to Amsterdam/Saying goodbye to Uncle Sam/I don't care if I come back in a box of wood."
"The Man With No Name" is a spaghetti western type number, with moaning harmonica and minor key melodrama with gunfight sound effects in the intro- musically somewhat similar to the Eagles' "Outlaw Man." The chorus spells out the whole dynamic: "Suicide's my game/ A six shot revolver is to blame/Coz I'm the man with no name." A bullwhip cracking at the end of  that line would be absolutely perfect.
Chris Charles and Tim Otto display wryly black senses of humor in some of their songs; which really helps when singing about the darker aspects of life, with topics such as love lost and its residual enduring hardships, depression and self-destruction, etc. When things turn serious, the stark reality is hard to listen to, hard to hear, real though it may very well be.
But, be that as it may, both of these guys are very capable songwriters, musicians and performers. It would appear that the pair will be producing more recordings together in the near future. So, we shall soon see what pearls the renewal of that partnership will educe.